Finishing up the south east corner of the Canoe Creek map. The map is finished! If Sage Stomp is in Salmon Arm next year (waiting on email from Jackie to find out...), then I think we should save the map for then. I think the map is a little too challenging for a weeknight event, so don't really want to use it this fall.
This is the first map that is in ISOM2017 that I have made/seen. Note the vegetation boundary in the green dashes, otherwise not too much is different.
Map sample: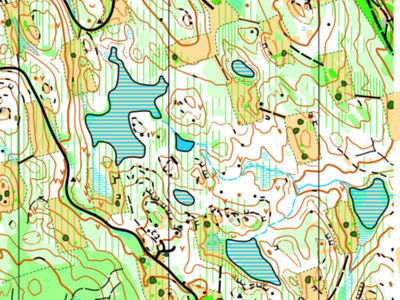 Just about over this cold.