With no notice on Monday, I drove to Catalina and back to pick up Uncle Steve and four of his mates from their crab boat. I had not been up that way since jra was learning to drive.
I still had Avis' car on Tuesday and drove old Broad Cove road to the old track. The target was 500m of decades-abandoned right-of-way just east of Broad Cove station. With exception of nails in the collapsed bridge, I found no evidence of steel or glass on that grown over stretch.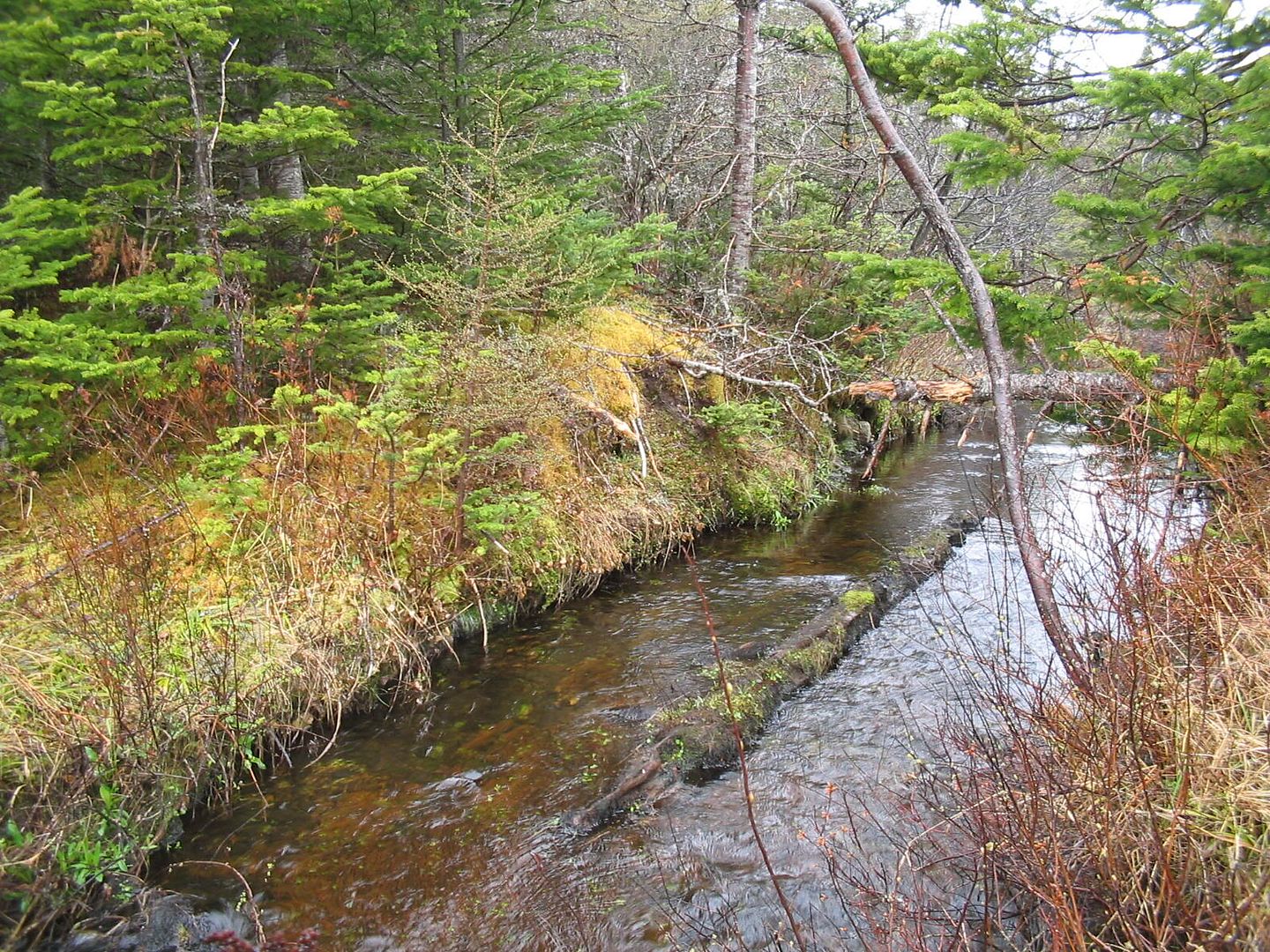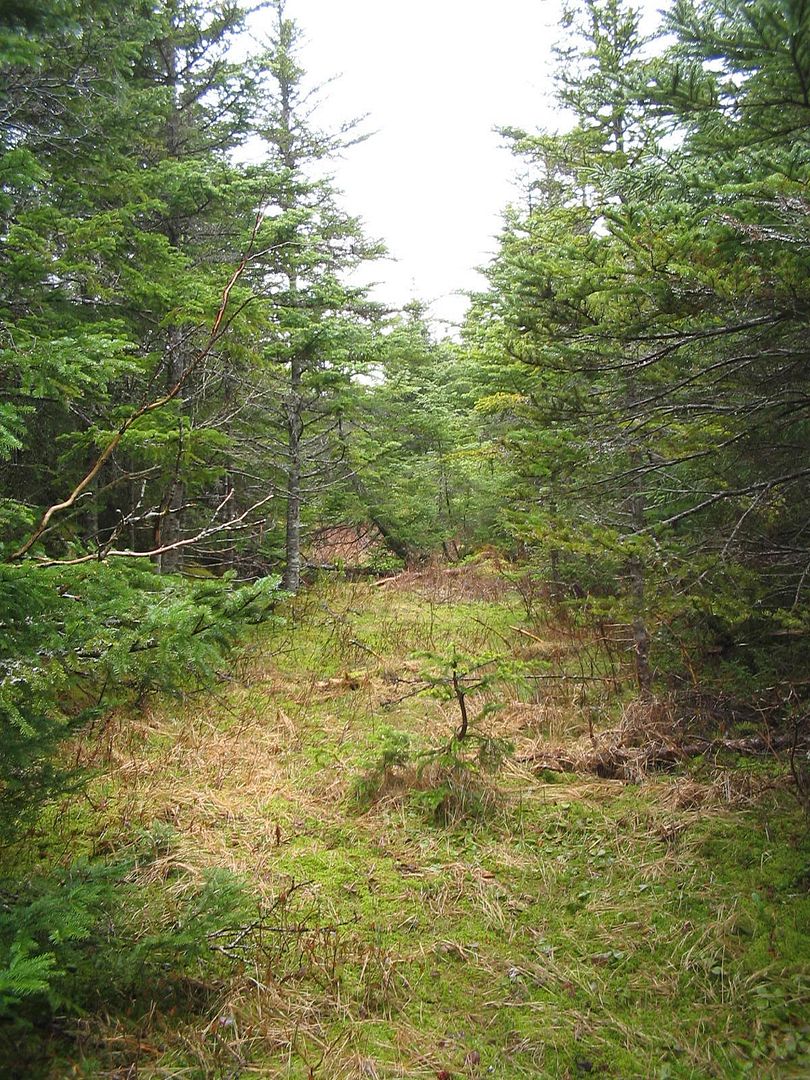 Thursday m & I hiked to Anderson Cove. Later I explored the ocean-side forest-floor old track between Backside Pond and Whiteway. I also collected recyclables along the TCTrail between routes 81 and 100.