HBMR - Last leg with Rhys.
Great fun, team done good.
Started off 35 seconds behind Borrowdale after a good job by the first three legs. I knew the first flat bit along the track and so set off pretty hard in pursuit. Had closed a lot by the first checkpoint and it didn't take long for us to catch them once we started climbing. Had to sit in for a bit until the path opened up and we could get past. I was feeling good so was pushing the climb with Rhys providing the directions from behind. I started to glance back when we were on the steps and saw that the gap to Borrowdale was increasing. Couldn't see any chasers but there are plenty of lines through this part so we had to keep pushing.
When we got to the top our positions reversed. Whilst I was pushing Rhys on the climb, Rhys skipped across the rocks and flew down the descents while I pansyed and stuttered. Suddenly I was the one struggling to keep up but luckily the tricky sections were followed by more runnable sections or climbs and I managed to close the gap back to Rhys each time. I knew we had it when we hit St Sunday Crag with a clear lead. Great team performance and great to be the ones to finally beat Borrowdale - who came second.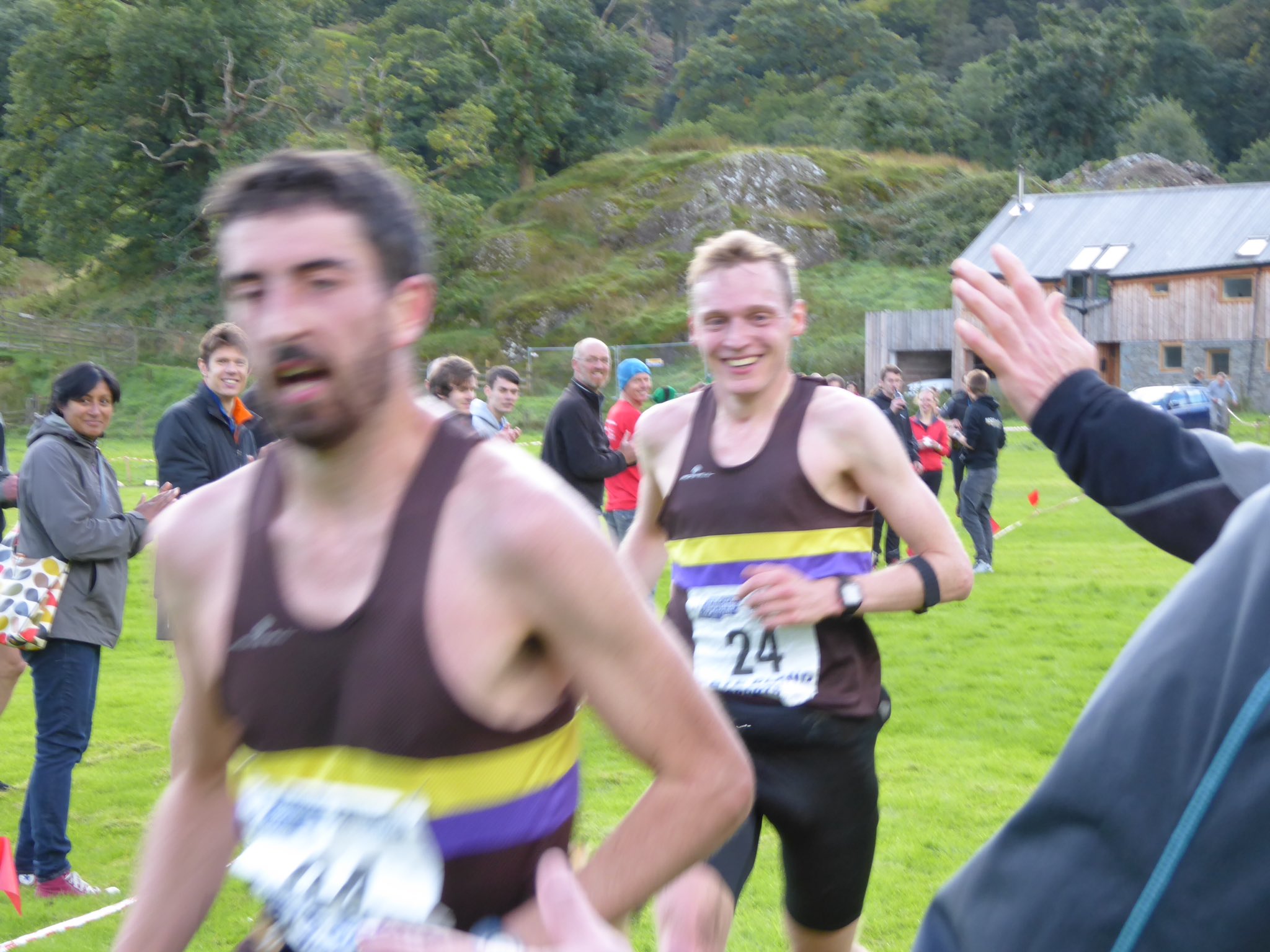 New overall record for the team, 3 seconds faster than the old one. Me and Rhys 40 seconds off the record on last leg.
I'm really enjoying this mini fell season of mine. I am still in good shape and climbing really well but if I actually wanted to compete at this fell running lark I'd have to sort out my running over rocks and steep descents. Hopefully these things won't matter next weekend.
Results