Actual miles = 3.0, climb = 127 m
Map - Middle Green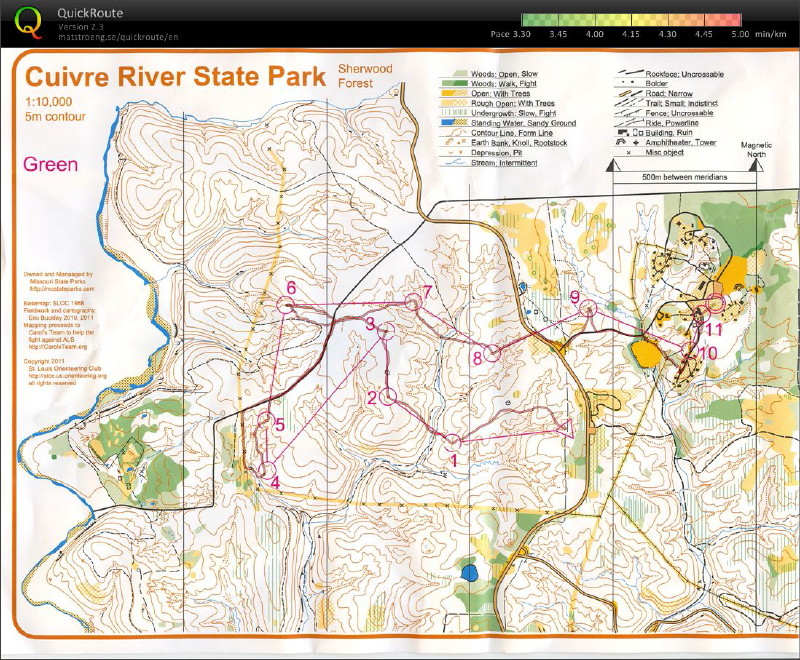 OK, last night was a little scratchy/sketchy, possibly compounded by the whole dark thing. Today was bright, cool, and a new day - AND, a new day in the woods, what could be better?!
Already strong F50 field was made tougher today with the addition of Kathleen, though, thankfully, Peggy was hiding over on F21. ;-)!!! So it was Erin, with an almost perfect run, followed by Kathleen with close to a perfect run, then me with the most perfect run I have ever had, except for circling some buildings near the end, when I was really needing to find a trail junction, followed by Sandy, who has some imperfect knees which were bothering her this weekend.
Today reminded me of a less steep version of the terrain at home, and with the familiarization from the event last night, I was actually "seeing" things today. A very good day.